Long Metal Solar Roofing has 20 years of experience designing, producing, and delivering top-quality extruded aluminum files, including durable extruded aluminum roof racks. Currently, we have an advanced anodized line from Germany and over 30 aluminum extrusion presses from Taiwan. 
A roof rack is a frame mounted on top of a vehicle to support and secure luggage for long, bumpy rides. A sturdy, well-mounted roof rack can secure canoes, kayaks, surfing boards, snowboards, bicycles, sports gears, trolleys, tents, and other luggage so that you can save space inside your vehicle.
Aluminum is a better choice than any other material for making roof racks because it's lightweight yet solid and sturdy. It's effortless to assemble. No pre-delivery welding is necessary!
Once it arrives at your door, you can put its components together and install it single-handedly. After installation, you won't even feel its weight on your vehicle, yet its tensile strength and yield stress are strong enough to keep all your heavy gears and luggage in place.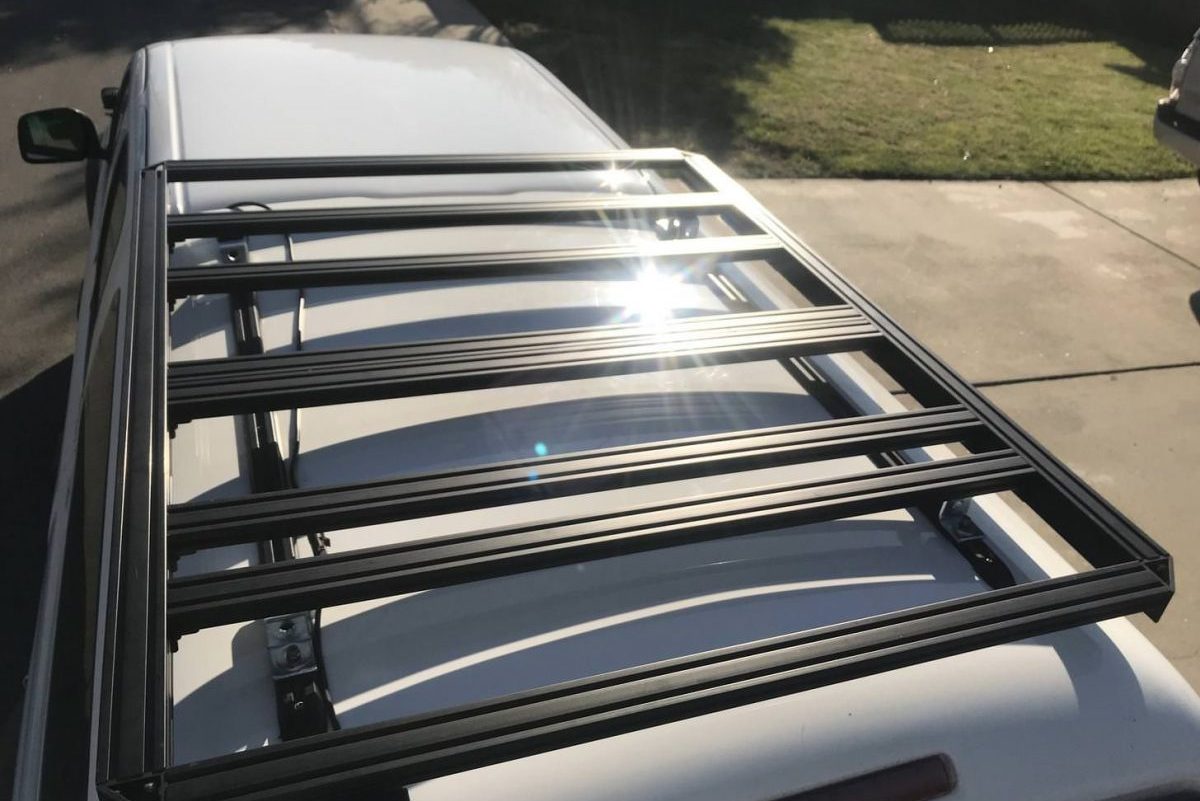 Plus, it's ideal for harsh and changing weather conditions. It's resistant to corrosion, wearing, and low temperatures. So, wherever you go, and no matter how much you can carry on your vehicle's roof, you can trust Long Metal Solar Roofing's extruded aluminum roof rack to deliver as expected.
All the tools and equipment we use are top-tier and developed from the latest technological advancements, allowing us to peak in our productivity level, producing 100,000 tons of aluminum files every year. This huge production enables us to create variations in our products regarding treatment, color, and surface finish.
We use 6061 or 6063 aluminum alloy or billets in producing our aluminum roof racks. Once extruded, stretched, and treated, we can anodize and powder-coat the surface according to your preference.
In anodizing, we can do it clear, sandblasted, or colorful, depending on your preference. In powder coating, you can choose RAL standard color.
Does our extruded aluminum roof rack make you excited for your next adventure? Contact us now! Leave us a message or give us a call via the contact details on our Contact Page, and ask for a FREE quotation for your next project!