Long Metal Solar Roofing joins the movement for a greener, cleaner earth by designing, producing, and delivering aluminum solar panel frames, which are an essential component of PV solar modules in both design and function.
A solar panel's frame holds its components together and protects it from harsh weather and elements. Overall, it strengthens a solar panel and contributes to its durability. 
Aluminum is one of the most common materials used for solar panel frames because, despite its tensile strength and durability, it's incredibly lightweight. It's perfect for solar panels installed in houses and other residential buildings that cannot carry additional weight without compromising their structure.
For 20 years, Long Metal Solar Roofing has been working with solar panel manufacturing and installation companies by supplying durable, corrosion-resistance, weather-resistance, and lightweight aluminum solar panel frames. We have employed 30 engineers with at least ten years of experience in the aluminum industry, carrying the brunt of the work to ensure product quality and client satisfaction.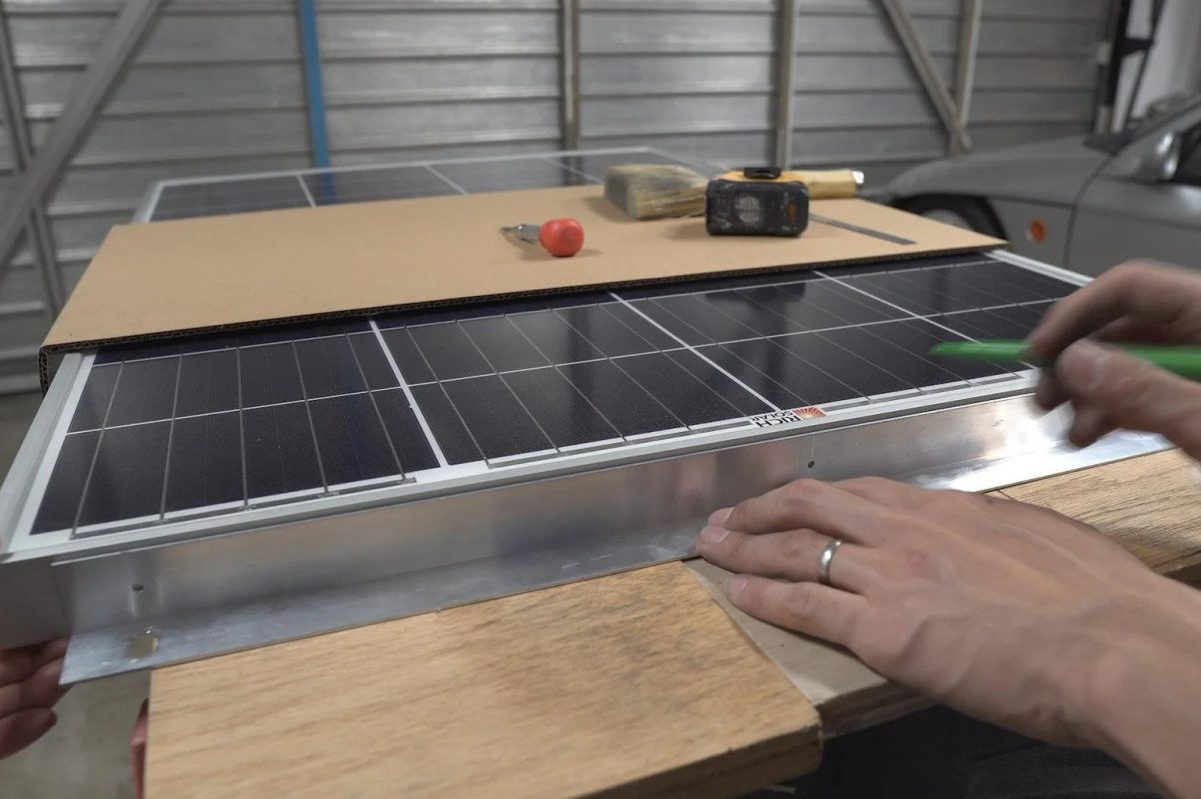 These professionals work with our client's engineers to design and create the perfect aluminum frames for small and big solar panel installation projects at any location for any building.
Aside from solar panel frames, our extruded aluminum profiles can also be used in protecting solar batteries and extending their service life.
Also, framing solar panels with aluminum profiles makes them a lot easier to transport and install, considering their weight and durability. Imagine how risky it would be to transport frameless, vulnerable solar panels. Plus, aluminum is cheaper than other materials, so it won't cost much.
This is why aluminum solar panel frames are getting more famous in the solar panel industry, especially in huge solar station projects. It gives the perfect amount of support and strength without being a burden.
All in all, aluminum solar panel frames are practical, inexpensive, long-lasting, weather-proof, and convenient, making them the perfect choice among all the materials used in the industry.
Be partners with the best in the industry! Contact us now via our Contact Page, and ask for a FREE quotation for your next project!